The price list of NAGIHAIR, Best japanese hairsalon in SOHO NYC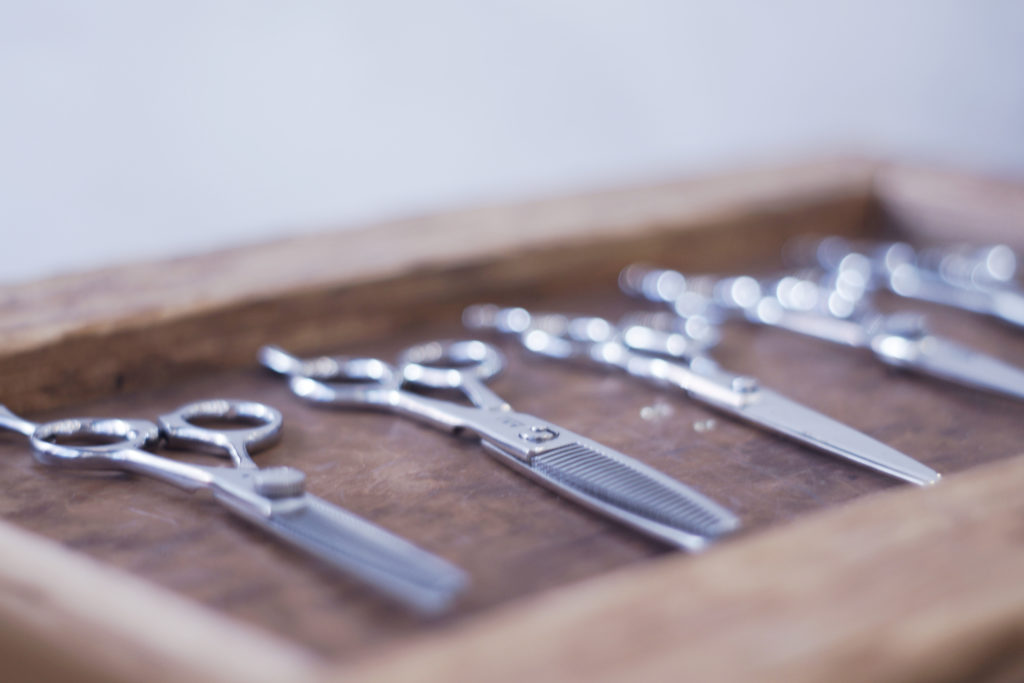 At Nagihair, we believe that quality fundamental materials are crucial for enjoying beautiful hair for the long term. Therefore, we have created a service menu specifically designed to help add shine and fullness to your hair and improve scalp health.
We are so committed to improving your hair and scalp health that we offer on our basic menu some combo courses that combine a head spa or treatment with your haircut.
We want to help you achieve healthy hair and keep it healthy.
If you come for regular visits, we can help support your hair health continuously.
To sweeten the pot, we have set up our combo menu so that it's a better deal than purchasing the same services individually.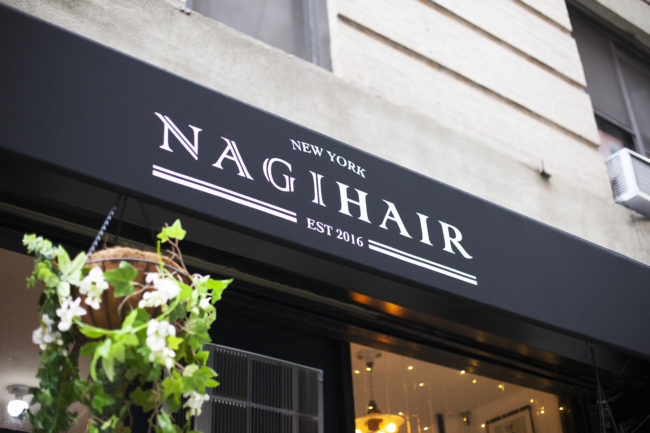 Stylist Coco's  Promotion
We'd like to offer you 20% off on your next appointment (valid haircut, single process, treatment ) with COCO.
just let me know when works best for you to come in.
*This promotion is accept cash.
*Valid until end of the year.
Menu
First-time combo courses buyers get the red pricing (10%off) below.
*Services involving chemicals are subject to an additional long hair charge.
*All prices are +$10 if with Nori
Standard Combo
All menu include protein treatment or headspa
Recommended for customers looking for thorough hair and scalp care in addition to hairstyling. Reach for that next level of beauty!
★From our collection of four different treatment types, we will select the best one for your hair and combine it with pre-treatment and home care treatment.
Anti-Aging Combo
All menu include protein treatment and headspa
Special combo recommended for wise men and women!
In order to grow beautiful hair, it is important to take anti-aging steps in addition to regular treatments.
This anti-aging head spa cleans out the pores of your scalp and gets rid of old cuticles and dead skin cell buildup that doesn't get removed with regular shampooing.
This combo doesn't just deep clean your scalp—it also removes old dirt, silicon, and remnants of styling products that get stuck to your hair even with regular shampooing. In short, this helps you return to "pure" hair. This leftover buildup is one reason for loss of shine in hair. By getting rid of this buildup, you also clear a path for subsequent treatments to do their job more effectively. Maintaining healthy hair is a fundamental part of enjoying hair design.
With microscopic scalp counseling and a head spa, we help get your hair and scalp looking and feeling younger.
★We will choose one of four different repair treatments and combine it with the anti-aging head spa. All services come with our universal hair care items (home care and travel size shampoo/conditioner).
Quick Checkup Combo
All menu include quick treatment or quick spa
Recommended for first-time customers and/or those in a hurry. This quick spa treatment is a speedy but effective tune-up for your hair.
Hair Luxe Combo
All menu include luxury treatment 
Extra high quality deep conditioning
Recommended for customers concerned about temporary or chronic hair damage, or who feel like their hair has lost some of its shine.
Customers ask us all the time: "There are so many different treatments out there. What is it that makes Nagihair's Luxury hair repair treatment the best choice?"
Our answer is simple: Shine and touchability—nothing else makes your hair feel this soft!
Hair is primarily made up of protein. Our unique hair improvement method at Nagihair combines that protein with moisture and sends it to the inner-most parts of each hair strand.
The method involves a specialized machine (also good for your skin) that uses far infrared rays to infiltrate the hair. Many salons warm up the treatment and apply it to hair using heat, but at Nagihair we do this using light from the far infrared rays. In cooking terms, this is not unlike the difference between searing a piece of meat at high heat versus slow cooking it at low heat until the flavor and moisture are completely absorbed. Nagihair's "slow cook" method delivers hair that has moisture, softness, and shine from the very inside out.
To top it off, we use an ultrasonic wave iron (1 million vibrations per second) to send nutrients deep into your hair and seal them there. Instead of adding only artificial moisture that comes from typical treatments found at many salons, this method will make your hair pliable from the core.
We invite you to come try it and experience the difference!
★All services come with our universal hair care items (home care and travel size shampoo/conditioner).
★ We have special Men's combo Menu HERE
|   | Cut Menu | Price |
| --- | --- | --- |
| 1 | Standard cut combo (1hour 15min) | 135 →122 (original value 145) |
| 2 | Anti aging cut combo (1hour 45min) | 200 →180 (original value 220) |
| 3 | Quick check up cut combo (1hour) | 110 →99 (original value 115) |
| 4 | Hair Luxe cut combo (1hour 30min) | 170 →153 (original value 190) |
|   | Single process color Menu | Price |
| --- | --- | --- |
| 5 | Standard color combo (2hour 30min) | 215 →194 (original value 240) |
| 6 | Anti aging color combo (2hour 45min) | 285 →257 (original value 315) |
| 7 | Quick touch up color combo (2hour) | 190 →172 (original value 195) |
| 8 | Hair Luxe color combo (2hour 30min) | 255 →230 (original value 285) |
|   | Highlight (balayage) Menu | Price |
| --- | --- | --- |
| 9 | Standard highlight combo (2hour 30min) | 270 →243 (original value 300) |
| 10 | Anti aging highlight combo (3hour 45min) | 335 →302 (original value 375) |
| 11 | Hair Luxe highlight combo (3hour 30min) | 310 →279 (original value 345) |
|   | Perm (digital perm) Menu | Price |
| --- | --- | --- |
| 12 | Standard perm combo (2hour 30min) | 238 →215 (original value 265) |
| 13 | Hair luxe perm combo (3hour) | 280 →252 (original value 310) |
| 14 | Standard digital perm combo (3hour) | 310 →279 (original value 345) |
| 15 | Hair Luxe digital perm combo (3hour 30min) | 350 →315 (original value 390) |
|   | Japanese straightning Menu | Price |
| --- | --- | --- |
| 16 | Standard straightning combo (4hour) | 445 →400 (original value 495) |
| 17 | Hair Luxe straightning combo (4hour 30min) | 485 →437 (original value 540) |
Option
Hair service

Haircut 65 – 125
Blow dry 50+
Style, updo 70 – 120 (shampoo&dry not included)
Hair color

Single color 95 +
Highlight, Ombre, Balayage 155 +
(toner not included) 50 – 95
Semi parmanentcolor + 25
* Blowdry not included 20 +
* prices are subject to change depending on length and thickness
Perm

Body wave 120 +
Digital Perm 200 +
Spiral 220 +
Japanese Straight 350 +
Care Luga – 700 + →350 + (For Now)

*2nd time in 6month  425 +    2nd time in 1yeas 525 +
* Haircut not included
* prices are subject to change depending on hair length and thickness
Keratin treatment

Keratin treatment 300

Nagi smoothing treatment – 400 + →320 + (For Now)

*2nd time in 6month  360 +
Conditioning treatment

Protein treatment 70
Luxury treatment  100
Scalp treatment

Head spa 80 (with other service – 60 )
* Prices are subject to change without notice * Tax not included * Cash or Venmo gratuities are appreciated.